Samsung Fridge Repairs Brisbane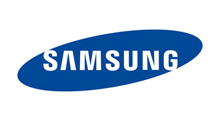 We all know the value of our fridges and how a cold drink can be a lifesaver. So if your Samsung fridge is faulty in unbearable heat, then you need to get it repaired as soon as possible. Lucky for you, you're in the right place. Our highly experienced technicians are on hand to carry out your Samsung fridge repairs in Brisbane.

Customer Satisfaction Guaranteed
Quality services translate to happy customers and we want all our customers to be happy. We always handle repair work with only the highest degree of professionalism. Our technicians are polite and friendly and they'll explain to you what the problem is and where the fault lies before starting to repair it.

Cheap and Affordable
If the price you pay for repairing your fridge is only a little less than the price of a brand new Samsung fridge then just buy the new one. We do our utmost to keep our costs down, therefore providing you with an affordable service. We charge some of the lowest rates for repair work in Brisbane. With us, you get an excellent service while saving a bit more money.
We also take our time to use only the best spare parts in the market for our repairs. So we only work with the best suppliers who sell quality and not a large quantity for a low price.
At Always Prompt Repair Services, quality and customer satisfaction are everything to us and we never compromise our standards for profit. We offer the best Samsung fridge repairs in Brisbane that you can trust. Our years of experience and superb track record are testimony to our excellent service. Let us work on your Samsung fridge today and never bother about fixing the same problem at extra costs in future