In need of washing machine repairs Brisbane?
Are you looking for a reliable washing machine repairs service? We Can Fix That, Fast.
We are Always Prompt Services and have the best prices in town. Our technicians are friendly, professional, and efficient. They will get your washing machine up and running or replaced as quickly as possible so that you can get back to doing what you love most – laundry!
You'll be amazed at how much time we save by coming directly to your home with our prompt well stocked service vans. Our vans are stock with many of the most common washing machine repair parts for then most common faults with the major brands. This often saves you waiting around for days while we order parts.
Instead, we come prepared with the most common part needed to hopefully fix your appliance right away! And because we turn up ontime, there is minimal downtime for you or your family/employees/customers. That's why more than 90% of our customers say they would recommend us to their friends and neighbours!
 Call today to secure an appointment!
Washing machine repairs are a necessary part of washing machine ownership. In fact, every washing machine owner in Brisbane is going to have to have their washing machine repaired or replaced at some point in time. Whether your washing machine breaks down because you put the wrong kind of detergent in it, or whether it stops working all together, washing machine repairs can help get your washing machine working again.
When washing machines break down, they will usually do so for one of three reasons:
1 – You put the wrong kind of detergent in it.  We've seen people use dishwashing liquid to wash a load of clothes! If you put the wrong type of thing into a washing machine, there's no telling what might happen.    You could end up washing your clothes in detergent that isn't made for washing clothes, and it will ruin them.  You might even damage the washing machine itself!
2 – The washing machine has stopped working all together.  It might stop spinning your clothes dry, or it might not spin at all.  When this happens, you are going to have to call Always Prompt washing machine repairs brisbane to come out and take a look at what happened.
3 – Explosions! Yes, sometimes washing machines explode without warning! When this happens, there's almost no way of knowing why it happened–it just did.  If you have an exploding washing machine, call washing machine repairs brisbane as soon as you can!
Our Always Prompt Services Technicians know washing machines repairs inside out, and they're going to be able to help you with any washing machine problem that comes along. For most Washing machine repairs you don't need to make a huge investment, just get it promptly repaired or a replacement recommended by our washing machine repairers who really know what they're doing.
Still not convinced, Check out our great reviews from our happy customers' on google.
Call us to secure your preferred appointment time.
A faulty washing machine can mean havoc for your household. No one likes being without clean clothes or waiting around for hours in in the laundromat. At Always Prompt Repair Services, we value our customers and understand they lead busy lives, which is why we pride ourselves on delivering prompt and efficient washing machine repairs in Brisbane.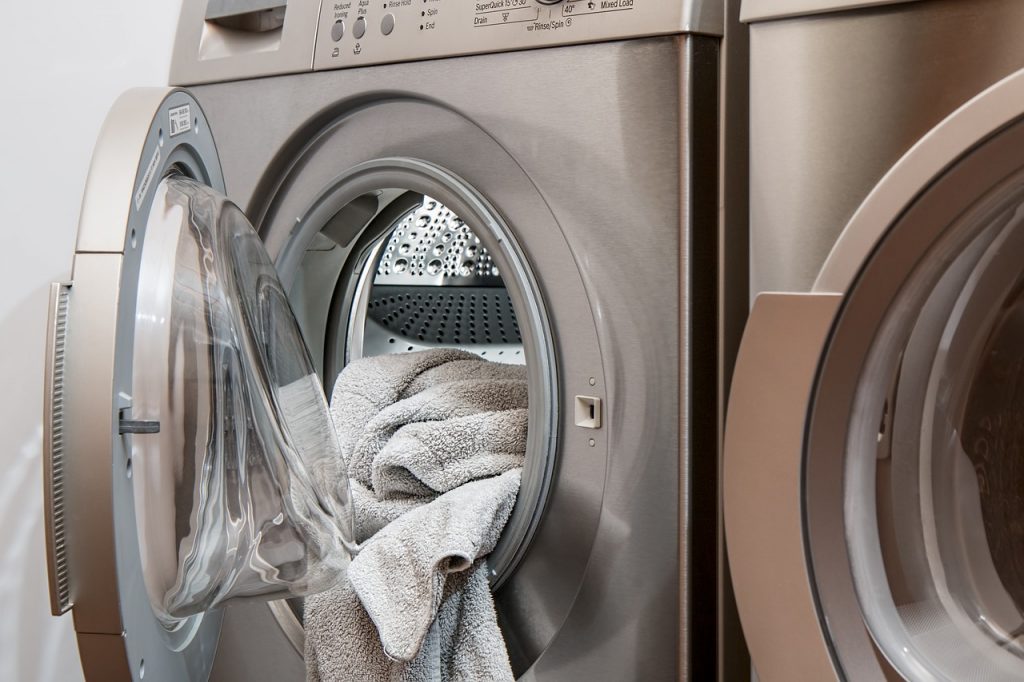 How do I know something's wrong?
However, before it comes to crisis point, there are a few signs that your washing machine is feeling poorly and may be in need of some TLC… or at least a service. Here are some signs to look out for:
Noise: It sounds like your washing machine is building itself up to launch into space whenever it hits the spin cycle.
Leaking: If your machine is leaking and there's water and suds everywhere – this isn't normal. So you need to call us!
Drum isn't filling: If the drum isn't filling with water then there's something going on. Perhaps it's a delayed cycle or the hose is damaged. Don't try and figure it out yourself – call Always Prompt Repair Services Brisbane.

We're here to help!
Always Prompt Repair Services Brisbane are open Monday to Friday from 7.30am to 4.30pm but if you need us outside these hours, call us and we'll come to the rescue.

The fix
As well as servicing and repairing washing machines in Brisbane, we offer you a premium repair and service of all major washing machine brands including Smeg, LG, Bosch, Simpson, Haier, Asko, Whirlpool, Hoover, Electrolux, Fisher & Paykel, and more.
In addition, we offer
Competitive pricing – we make it affordable for students and pensioners
On Time Guarantee
A skilled team with vans stocked with washing machine parts
We accept cash, mobile EFTPOS, Debit, VISA and MasterCard.
Remember – additional charges may apply after hours or weekends. What are you waiting for?