Always Prompt Repairs – Oven Repairs in Brisbane
Need your oven repaired? With guaranteed prompt service delivered by fully qualified and experienced technicians, Always Prompt Appliance Repairs is the solution for all your oven repairs Brisbane.
At Always Prompt Appliance Repairs, we understand that a fully functional oven is essential for feeding your family and friends. A household necessity, a broken oven can bring your whole kitchen to a standstill. Our friendly and highly experienced team of technicians can quickly be at your doorstep to fix your oven on the spot, should it ever need repairing.
Servicing all makes and models and using the highest quality equipment, products and technology, our technicians are fully equipped to fix any oven repairs in Brisbane, greater Brisbane area and surrounds. On top our speedy service, we also offer competitive rates, and student and pensioner discounts.
Our technicians will often reach your house within a few hours of your call and can repair most issues in less than 30 minutes. Give us a call if your oven experiences any of the following:
Does not heat up
Makes unusual noises
Has tripped the circuit breaker
Displays an error message
Has damage to the interior/exterior
Has an unusual smell
For prompt and reliable oven repairs Brisbane, trust the best in the business at Always Prompt Appliance Repairs. Get in touch with our friendly team today on 3393 6514 or contact us for a quote.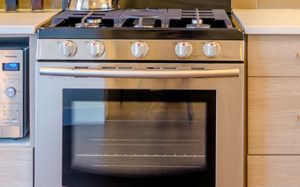 Call Always Prompt Repairs Today! 07 30637607